A little over two years have passed since we met in the last Glocal Camp edition in Modena in March 2019.
A lot has happened to the group that has been working to organize this new edition of Glocal Camp: some of us have moved to a new city, some of us have founded a cooperative, some of us have become parents, and all of us have gone through a global pandemic.
We have a lot to tell each other!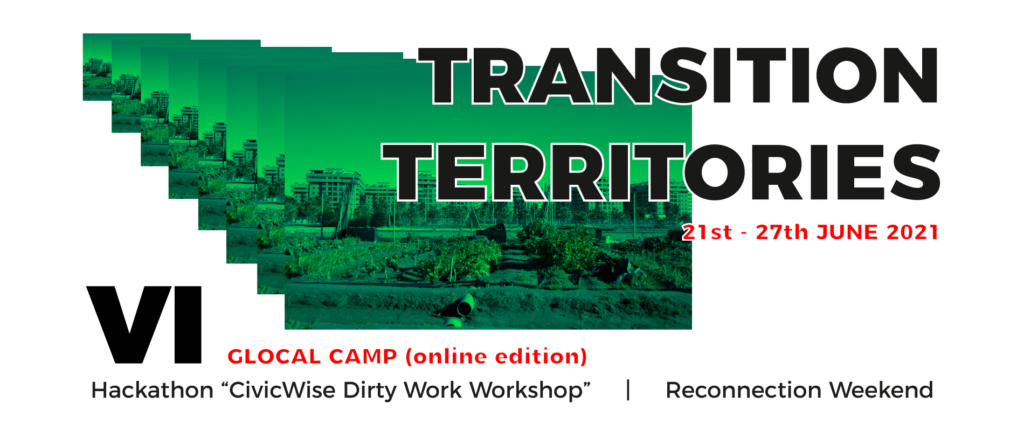 What is "Transition Territories"?
It is an online meeting of the members of the CivicWise network.
It is the sixth Glocal Camp, the regular meeting we use to meet and work together for a few days. This is a very special edition of the Glocal Camp after two years without meeting each other and being in this global transition situation.
Here we share with you a short application form to join the event.
It is not necessary to attend the entire event. You can attend only those days that suit you best.
If you are interested in attending the event, please suscribe. During the event week we will only contact those who had filled the form.
Do you want to know what we were up to last 2 years?